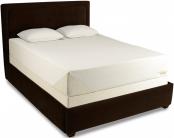 If you are searching for an excellent night's sleep, chances are you have heard of the brand Tempur Pedic. In Jackson MS and across the United States, people are purchasing these mattresses to obtain the ultimate Nirvana – a comfortable, healthy sleep. In fact, some go one-step further. They buy not only a Tempur Pedic mattress but Tempur Pedic pillows as well.
Why Tempur Pedic?
Several reasons exist to explain why people are buying Tempur Pedic mattresses and pillows. Among the most common are:
Responsive:
These mattresses and pillows are responsive to weight. They alter their shape to suit the individual's body and head.
Retains Shape:
Upon the sleeper leaving a bed, the mattress will return to its original shape. This is also true of the pillows
Temperature Sensitive:
A Tempur Pedic mattress or pillow reacts to temperatures. For higher body temperatures, memory foam will respond by becoming softer. The opposite occurs if the body is cooler.
Weight tolerate:
When it comes to the issue of weight, a Tempur Pedic mattress can handle most weights with ease.
Motion Separation:
This applies only to the mattress, unless you are in the habit of sharing a pillow – which sometimes occurs when you have a child or a pet. The motion by one person on the bed does not carry over to affect the sleep of the other. This allows anyone to sleep even while the other tosses and turns
Covers:
Both mattresses and pillows are encased in mite resistant and hypoallergenic covers. A Tempur Pedic pillow cover is also machine washable
The ability of memory foam to create effective pillows as well as mattresses makes it an easy choice. Just make certain you pick the right style.
Pillow Types
Tempur Pedic makes several different types of pillows among the most popular are the following:
The NeckPillow:
Ergonomically designed, this pillow intends to address back and neck issues. Its intent is to keep both in proper alignment by providing sufficient support for your neck, head and shoulder where it curves into towards the spine.
The ClassicPillow:
Unlike the NeckPillow, the Tempur Pedic ClassicPillow resembles a traditional pillow in shape and style. It also supports the head, neck and shoulders that can conform to the shape and weight of your head
The BodyPillow:
This type of pillow by Tempur Pedic is for those who cuddle their pillows. It is for individuals who sleep on their side or someone who is expecting a child. The pillow supplies extra support and stability where you need it most
When it comes to purchasing a new mattress, consider the benefits of Tempur Pedic. Jackson MS dealers also say, why not got the entire way. Combine Tempur Pedic mattresses with a matching Tempur Pedic Pillow. It could well be a match made in sleep heaven. If you are looking for a Tempur Pedic in Jackson MS, check out what we have to offer. At Mattress Direct we provide a wide selection of mattresses at reasonable prices. For further information on our products.