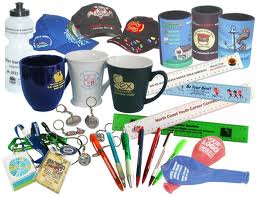 There are a number of ways in which a business can increase their sales. Companies are constantly competing with each other in this competitive world. Using promotional products is a very safe and effective way of advertising and marketing a particular brand name or product. They can increase the sales of a company's products drastically as customers totally love free gifts.
But, thoughtless marketing strategies will not fetch anything for your business. So, it is absolutely necessary to give a great deal of thought as to what items can be used as promotional products.
How to go about implementing this marketing strategy?
A marketing strategy can be called successful only if it manages to improve the sales but has to be cost-effective at the same time. Promotional products are often given away at exhibits, trade shows, product launches, seminars, road shows and other special events. Sometimes, companies set up distribution booths in stadiums during matches and concerts. They can also do this in public parks, shopping complexes and plazas to reach out to as many people as possible.
Promotional products do the job of generating more leads and sell your company's products in a different way. So, one can not choose a product randomly. This has to be done with precision and deliberation. Promotional products should be durable and appealing to the customers. Only then can you hit the target.
Choose promotional products by keeping the needs and preferences of your customers in mind. This will go a long way in improving your company sales. Pens, notepads and bags are some of the most practical and sought after promotional products.
Most companies choose products that do not cost much when customised as they want things like their logos and company details printed on them.