One of the most important things to do after recovering from a mastectomy surgery is making sure that you have the right bra size and style. For women recovering from breast cancer, having a professional bra fitting can make life post mastectomy far more comfortable, as the right bra will both help support a new breast form, and provide relief and ease with common issues.
A breast cancer bra fitting or mastectomy fitting will often be a very personal experience and tailored to your recovery, lifestyle, and needs, but there are some common things you can expect, which may make the fitting process run a little smoother.
What to expect during your initial fitting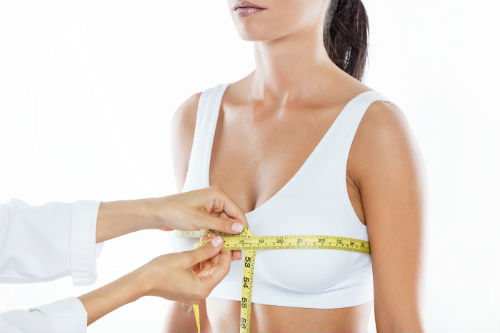 Fittings normally take place around eight weeks after recovery from surgery, to give your body adequate time to heal before introducing any breast prostheses. You'll often find that your consultant may be a breast cancer survivor too, and all fitters are trained professionally to give a specialized breast cancer bra fitting.
Going through the fitting process
A fitting will be carried out in a comfortable and private setting, where your fitter will first check the mastectomy site to make sure that adequate healing has occurred.
They will then carry out a series of measurements to work out the right bra size for you, for example, around the rib cage and chest. You may find that your body changes and adapts over a long-term period after recovery, through weight gain or loss, changes in posture and other variations, so it is worth having continued measurements, to make sure you have the best fitting option for your body.
Your fitter's recommendations
After the initial measurement, your fitter may make a variety of recommendations for different types of prostheses available.
What you decide to choose will be a very personal decision, so it's worth discussing your lifestyle, activity level and what you hope to get out of a prosthesis so that they can make the best recommendations for you.
Choosing the right styles for you
Breast prostheses themselves come in a range of styles, shapes, and weights, and a trained fitter can suggest options that suit your body. Mastectomy bras are also available in a wide array of design and practical options, from supportive and comfortable everyday styles to those tailored for more active lifestyles or with more of a decorative element for a pretty feel.
During your fitting process, you'll be able to trial products to see how they fit and feel, so it's important to make sure you are happy with the products you've tried out. Most styles are designed and made to last several years, so you may want to choose a few different styles that can be worn and serve different purposes.