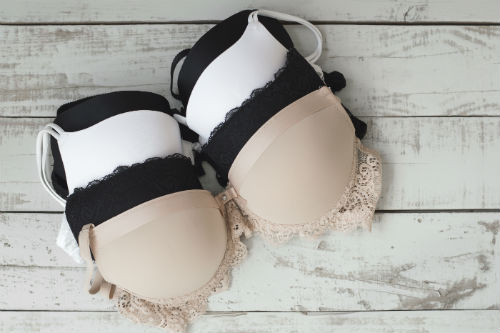 Amoena has been one of the most trusted brands in mastectomy products for more than 40 years. In that time, they have produced everything from bras to swimwear and even pioneered the first silicone breast forms. As a brand, they understand the needs of mastectomy patients and are dedicated to setting the standard of post-surgery wear with all of their Amoena mastectomy products.
Mastectomy bras
Amoena designers understand that mastectomy patients need both support and comfort from a bra but believe this should not mean you should compromise your personal style.
Amoena designers understand that mastectomy patients need both support and comfort from a bra but believe this should not mean you should compromise your personal style.
This is why they have combined advanced technology and techniques with modern, frump-free design to create an exciting range of mastectomy bras. They include discreet support features for mastectomy patients, such as wire-free padded bras to give you definition and non-padded bras that slip on and off easily.
Amoena also designs high-quality compression bras for faster healing post-surgery and a selection of stylish mastectomy bras that feature fun and stylish details, including lace, embroidery, and prints.
Mastectomy swimwear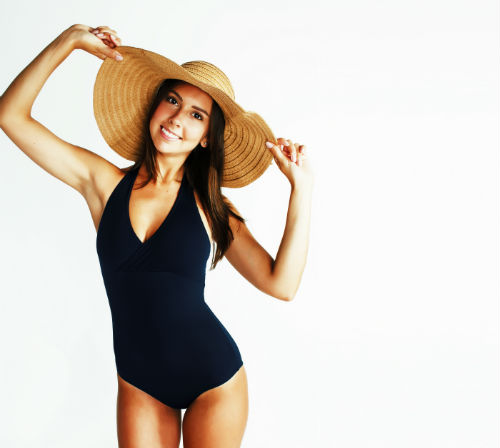 Amoena has applied the same thoughtful construction to their line of mastectomy swimwear, producing stylish and comfortable swimwear that is fun and easy to wear.
Amoena mastectomy swimwear products feature bilateral pockets specifically designed to hold breast forms securely in place. Their suits also include other discreet design elements to disguise surgical scars and provide superior coverage.
Amoena offers a complete range of different styles of swimwear, from classic one-piece suits to sexy bikini separates and flattering tankinis in sleek monochromatic designs and bold prints. Their swim products are available in sizes 6 to 22 to fit women of all body types.
Breast forms
The Amoena brand made a name for itself early by investing in the silicone technology that was used to produce the first silicone breast forms. Today, they continue to use cutting-edge technology and techniques to produce the most natural and comfortable breast forms available.
Amoena breast forms are designed to contour to your body for natural movement. They also feature an additional comfort layer that helps to regulate temperature and minimize irritation to the skin.
Breast forms come in a range of shapes and sizes, including partial forms and shapers for women who have undergone a lumpectomy or partial mastectomy and are looking to add volume to their form.
Breast form care and accessories
Amoena has also developed care products that are specially formulated to be gentle but effective for cleaning your Amoena mastectomy products. This includes skin moisturizer and breast form wash, as well as adhesives for attaching breast forms and prosthetic nipples.
Night wear and lounge wear
The designers at Amoena want you to feel comfortable not only in public but also in the privacy and intimacy of your home.
Their beautiful line of leisurewear perfectly complements their collection of bras and briefs, letting you relax in comfort and style. The range includes nightdresses with soft integrated bras, sports and leisure bras, headscarves and camisoles.
Final thoughts
Amoena designers believe that all women should have the opportunity to shop for intimates they are excited to wear, and it had defined the success of the Amoena brand.
You can easily find the complete range of Amoena mastectomy products for sale at high-quality retailers online. Try out some of their products today and enjoy the comfort and confidence that only Amoena can provide.