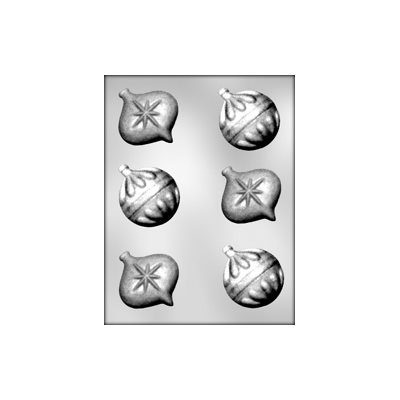 The holidays have immense power to bring out the best and the worst in people, but if there's one thing that can calm a room and bring a smile to a room of faces stressed with the season, it's dessert. Get creative and make a dessert that none of your guests have ever seen before by reading up on the following tips.
1. Fit the theme. Yes, of course, it's Christmas. What more can there be? You might be surprised! Consider the audience of the party and the décor. Will the gathering be formal, or will it be more light-hearted and fun? Will there be children present who will get an extra kick out of a humorously decorated dessert?
2. Try something new! Instead of baking within your comfort zone, think beyond cupcakes, pies, and cookies. Christmas candy molds can make your treats look professional with minimal effort! Alternatively, try a combination of sweet and salty with Country Living's candied popcorn stars.
3. If you do decide to stick to the basics and bake a more traditional dessert, spice it up with some unique decorations or introduce a new shape with the creative use of cake molds. Good Housekeeping has a delightful list of desserts to taunt and tantalize—each of those cakes are dressed to the nines.
4. Let the pros inspire you. Sometimes, the best way to find ideas for the freshest dessert designs is on websites like NY Cake. What better way to fill your mind with thoughts for your next project than to scroll through an impressive collection of decorating supplies, packaging, and Christmas candy molds? Plus, videos, tutorials, and recipes are all only a click away.
Be the Santa that your next Christmas party needs by providing treats so creative and unique that no one could be a Grinch.